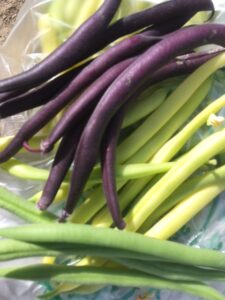 We are a CSA (Community Supported Agriculture) farm. This means we garden large (about 2 acres) for other people through a subscription for weekly baskets. Customers get everything in their baskets that grow throughout our seasons, including fresh produce, berries, and flowers. Most of what we grow goes to our subscription customers because they invest in our farm, and us as growers, through their subscription to the baskets. We really appreciate our subscription customers!!
SIGN UP FOR 2021 BASKETS STARTS IN JANUARY EACH YEAR. SUBSCRIPTIONS FILL QUICKLY, USUALLY BY MARCH.  
Our CUSTOMER AGREEMENT should be read before signing up (link here).
WE ARE FULLY COMMITTED ON SUBSCRIPTIONS FOR 2021. Thanks to our customers and welcome to our farm family! 
If we have additional openings we will post a notice here.
We occasionally have surplus for people who may be interested. Usually this will include potatoes, tomatoes, sweet corn, cucumbers, and others. We'll announce products and prices via email or texts. If you'd like to be on the surplus list, email: brentlsearle@gmail.com
NOTE ON FLOWERS: We only sell what we grow, which means our flowers are seasonal and only available during the summer months of June – September. All baskets come with a bouquet of flowers. Orders for flowers not associated with baskets are available during these summer months for pickup at the farm stand. We do not deliver.
---
Building Our Farm
We started our farm in 2012, and again in 2016. We sold the first place and began again, setting out the fields, tilling, planting, laying out the irrigation pipe and drip lines, etc.
We have about 5,000 feet of drip line (nearly one mile)!
We start many seeds indoors in our greenhouse in February and March, move them into the fields in June.
Some seeds are direct sown outdoors, such as Romaine lettuce and spinach.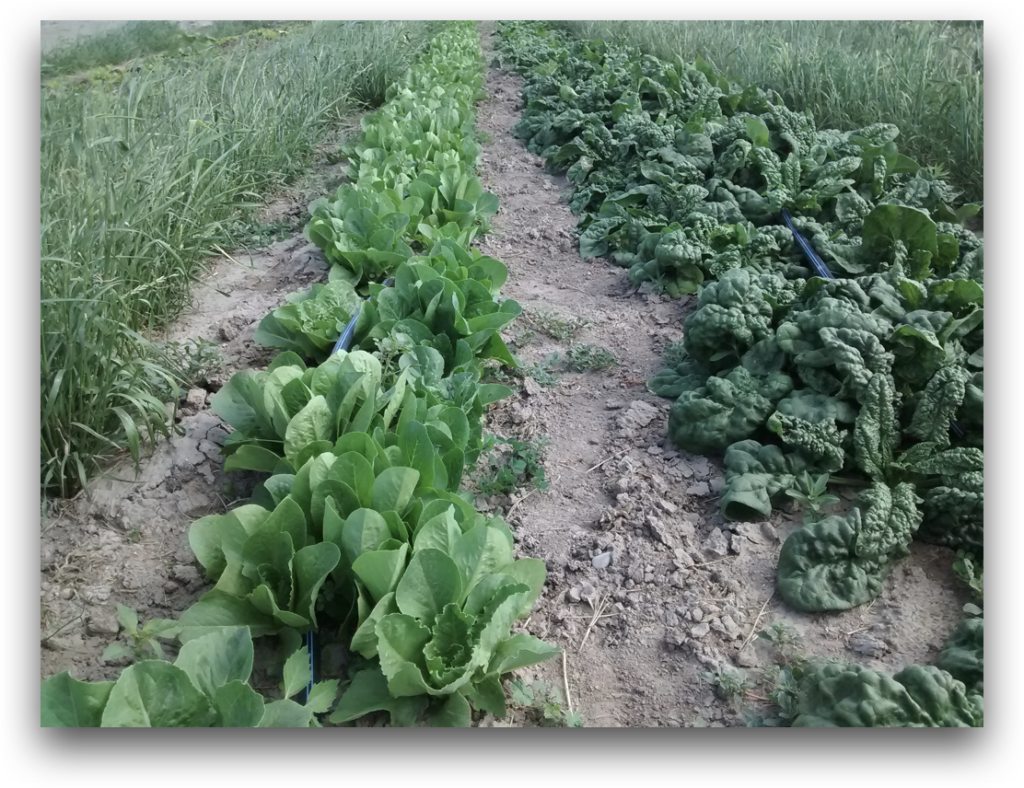 Lettuce, kale, new potatoes and sugar snap peas are the first to come on for our customers.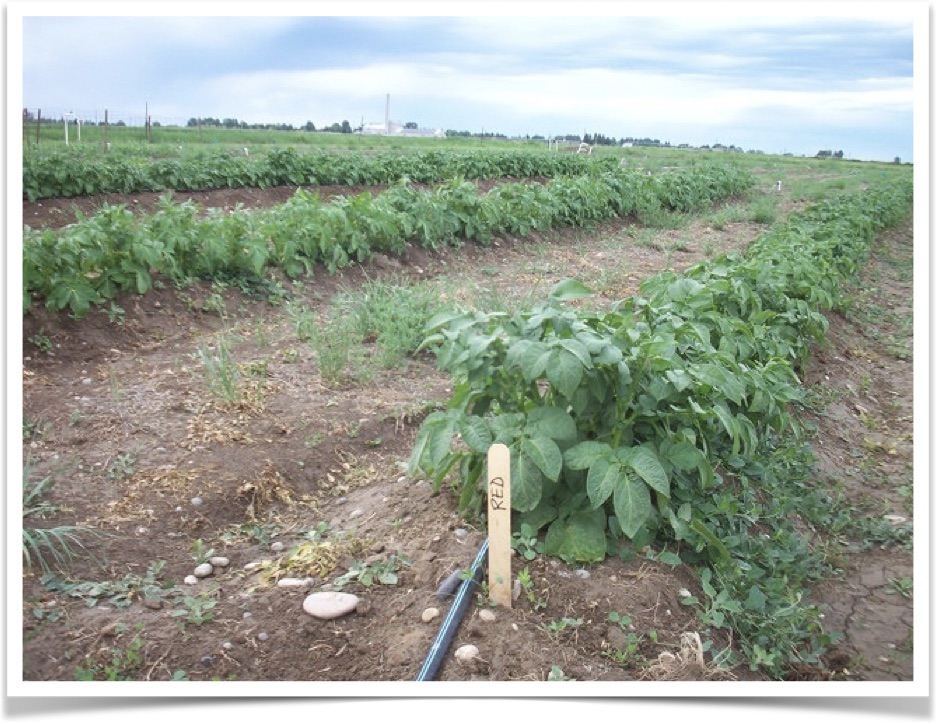 We are dedicated to a sustainable production system. We irrigate by drip, using less water and electricity. We mulch between rows. We minimize chemical use and utilize Integrated Pest Management with scouting, record keeping, and spot target spraying when needed with organic products.